Additional Information: We can pick up furniture directly from a store/storage unit, "Chic It" at our warehouse, and deliver to your home. We also can pickup at your current home and deliver to your new home. Accepting payment through cash, credit, debit cards, plus offer weekly/monthly payment plans with very little interest. If you have problems submitting your information through this form, don't hesitate to send us your info by email to info@wechicdit.com or by calling
980-458-2442
Servicing the Greater Charlotte region, the entire United States, and the rest of the world! We will travel to you, just contact us regarding the transportation options you're servicing for us. We normally travel with our power tools.
---
*
PLEASE KEEP IN MIND THAT SUMMER AND WINTER HOLIDAY MONTHS ARE WORST FOR BACKLOG. IN OUR FAMILY LIKE YOURS, THERE IS MORE VACATION, TRAVEL, AND OTHER ACTIVITIES BETWEEN MAY AND SEPTEMBER (AS WELL AS DECEMBER). WHILE WE STRIVE TO WORK OUR BACKLOG DOWN UNDER 2 MONTHS, SUMMERTIME AND "LIFE HAPPENS" OCCURRENCES TAKE THEIR TOLL AND DRIVE IT IN THE OTHER DIRECTION. AGAIN, PLEASE RECOGNIZE THAT WE HAVE NOT FORGOTTEN ABOUT YOU. FEEL FREE TO CHECK IN IF YOU HAVE CONCERNS.
WE DO HAVE A RUSH SERVICE OFFERED AT A PREMIUM PRICE IF YOU ARE INTERESTED IN FASTER TURN AROUND BUT WE ONLY OFFER ONE SUCH SERVICE PER MONTH. PLEASE INQUIRE IF CURIOUS.
​
Note: Presently we are experiencing a 4-6 week backlog on full restorations. Meaning it will take 4-6 weeks to get into our production line. a 50% Deposit is required for ALL orders ($100 +). only pre-paid orders are stored within our facility.

For smaller projects (ex. small nightstand, mirrors, individual chair, custom sign order), the backlog is only 1-2 weeks depending on the work required.
All work is always first payment of deposit, first priority unless this has been previously discussed with you
​

thank you for placing your order ~ we appreciate your business
Powered by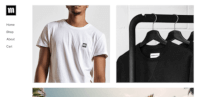 Create your own unique website with customizable templates.