Join Hosting mobile DIY parties is not only fun, but a great way to earn money while meeting all kinds of great people! When you graduate from WCI University, we supply all the materials & tools needed and give you ideas of adding to your supply list. We will also train you, at hosting your very own DIY parties. If you would like to learn more, please fill in the contact form, and we be in touch with you very soon.

Simply fill out the form and we'll email you information on the benefits of becoming a Consultant and how you can get started today!

Rather speak to us directly? We'd love to chat! Give Flo a call at 980-458-2442.
Powered by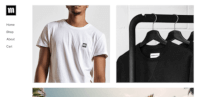 Create your own unique website with customizable templates.