DIY & Crafting Classes/Parties/Events
Grab your family & friends for a few hours of laughter, paint, and DIY fun.
We'll provide all the supplies at our location, your home/club house/church/school, plus give you a full demonstration, and everyone goes home with something they made.
We are always building our DIY party options. If you find an idea on Pinterest or your favorite blog, let us know. We are always open to your requests.
See
live videos here....
A fabulous holiday gift! Gift Certificates for classes, parties, products, and services. ($20-$500) *Valid for 1 year from date of purchase
😉 Chic & Sip parties are fabulous creative gift activity options for Weddings, Birthdays, Housewarming, Retirement, and even for when you just want to have one for yourself!

Bring your friends, spouse, neighbors, co-workers, etc. and create your very own personalized Artwork and/or Craft.

We'll bring all the supplies and walk you through step by step. No DIY or crafting experience necessary. Really!!! Please don't make that an excuse for you not to take time off to have some painting fun with friends.

Ticket Options
A) 1 ticket: 1 canvas @$35 or 1 craft item @ $45/person

B) Bring a spouse/friend/neighbor/cousin/etc and you both get $5 off, choose the 2 ticket option

C) 3-Month Member: Become a Monthly Chic & Sip 3-Month Member for $115 - gives you access to 1 C&S event for 3 months @ a discounted ticket rate

D) 6-Month Member: Become a Monthly Chic & Sip 6 Month Member for $200 - gives you access to 1 C&S event for 6 months @ a discounted ticket rate

RSVP by today! Seating is very limited!! Tickets are no longer sold at the door for the online rate. Call 980-458-2442 to book your party and/or to join as a member.
​

*Adults only/BYOB event. Must be 21+ to drink
---
Private In-Home Parties & Virtual DIY Parties
We bring the DIY party to you!!!
You decide on the creative party you want to host, invite 8+ friends, and we'll bring all the fun-making & creating supplies! The party ideas are endless! From canvas painting to DIY builds (think anything Pinterest!) No creativity needed, we'll do all the teaching!
These DIY parties are perfect for a weekday evening, weekend afternoons and for private family gatherings! Imagine having the girls over for a birthday party, and they go home with a gift they have made themselves! Perfect for anyone ages 6 and up.
​Minimum of 5 paying guests. Hostess with 10+ paid guests will party for FREE! *Groups of 20+ must contact us for a discounted rate
---
Paint & Cookies plus Ice Cream & Paint: Kid's DIY Events
Attend one of our already scheduled events or book your own event! You choose the activity and the date, while we bring all the supplies. Each student will design and paint a creative DIY item. All supplies will be provided for this class. A digital picture of your child with their work will be available via our FB page after the day of the event.
​
*Parental supervision is required for ages 3-5

**These classes/parties have a minimum of 5 children and max. of 15 children.
RSVP's are required seating is limited!
Bring your siblings, friends, and be ready to have some fun painting and "Chic'ing" a picture frame for the most important person of your life.
We'll provide the frame, paint, and brushes, with upgraded creativity options available. This is a family friendly event that is open to the public.
Drop In Cost: Drop In $5/person - must have your own supplies
Painting/Arts & Crafts - start at $15/person
​
For any other options, pre-painted frames, and other combination, contact us directly.

​It's here!!!!!
"Let's DIY Club" - DIY Kits
Monthly arts and craft kits shipped directly to your door.
Picture Frames, Signs, Painted Rocks, Coasters, Snowman Spindles, etc. Order yours today!
Let's DIY Club

---
Date: TBD
Location: TBD
​Cost: $150
Have you always wanted to try refinishing your own furniture but don't know where to even begin? Online tutorials are a good start but leave a lot of questions unanswered.
Flo to the rescue!
Flo uses our We Chic'd It Custom DIY Paint to show you numerous ways to create your own chalk-painted furniture. Flo will cover choosing the paint, prep work, brush techniques, basic techniques and sealant for your piece.
Each graduate will leave with a finished piece that they refinished themselves from start to finish. They will also be ready for our DIY Chalk Styled Painted Furniture Advanced Course where Flo will showcase blending colors and patinas, multiple distressing and chipping techniques, and comprehensive wax techniques.
Flo will provide:
Prep materials
Painting materials - We Chic'd It Custom DIY Paint, Paint Brushes, Stylizing/Sealant materials
Light Refreshments
Please Bring:
Paint-ready clothes
Small Hand Held Furniture (

small end table, cabinet, or chair that is under 30 pounds and able to be carried by yourself without a dolly)


**** to be approved by Flo before you can attend class: email picture to info@wechicdit.com or text to 980-458-2442
Class Size is very limited so be sure to register early.
​
---
Let us "Chic" your furniture, signs, and walls for you!
birthday party, paint party, canvas party, painted canvas, kids birthday, kids party, child birthday party, arts & crafts, crafting party, art party, kids craft, kids arts and crafts, diy party, diy & crafts
---
Powered by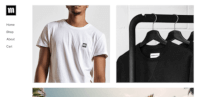 Create your own unique website with customizable templates.
Photo used under Creative Commons from JeepersMedia