​Join our Upcycling Journey

We Chic'd It! Blog, Events, & more!
"Chic'd" - like the phrase Shabby Chic
Pinterest Favorites
We Chic'd It! Upcoming Events
We Chic'd It! Videos
What's your favorite social media site???
fortnite crafts,, Fortnite party, chugjug DIY, Fortnite challenge, We Chic'd It!, Furniture repair services for Denver, Lake Norman, Charlotte, Concord, Hickory, NC and all clients nationwide. We have and/or offer services for painted furniture, stain, chalk painted furniture, metallic paint, glazed cabinets, kitchen cabinet painting, paint furniture services, furniture painting classes, diy painted furniture, crafting, desks, dining room table, chairs, dining chairs, kitchen cabinets, headboard footboard, bedroom suite, bed set, bathroom vanity, kitchen cabinet refinishing, Hoosier cabinet, desks, chalk paint furniture, antique furniture, vintage furniture, mural walls, stencil art, wall painting, interior painting, house painting, on site painting, on site repairs, mixed medium art, interior wall painting, chic your furniture, chic it, we chicd it, interior painting, house painting, exterior painting, upcycled furniture, patio furniture, paint kitchen cabinets, fix broken furniture, repair furniture, furniture repair, furniture restoration, furniture refurbishing, build furniture, old furniture, damaged furniture from movers, moving claims, fire damage, water damage, movers damage furniture, thrifting, Thrift City Tour, thrift tour bus, thrifting tour bus, style street boutique, make look new again, repurpose, upcycle, recycle, reuse, remix, restyle, redo, reupholstery, upholstery services, pallet furniture, pallet signs, pallet parties, paint parties, birthday party, arts & crafts party, arts and crafts, arts & crafts class, children's birthday party, teen party, adult party, paint and sip, paint and sip party, chic and sip party, diy and drink party, wine paint party, diy party, canvas party, art classes, pan African flag, Kwanzaa crafts, Kwanzaa, kwanzaa paint, kwanzaa art, kwanzaa arts and crafts, black panther paint party, black panther artwork, black business in NC, minority owned business, one-on-one consultations, and more! We ship nationwide! Black owned business, Female owned business, black girl magic, Gaston County, Gastonia, Lincoln county, iredell county, mecklenburg county, catawba county, furniture painting LKN, mooresville painting, paint wood furniture, Fall crafts, happy fall y'all, pumpkin decor, painting crafts class, , hurricane Florence, rite of passage, quinceanera, sweet sixteen, teen night, rites of passage, goal boards, resolution board, new years resolution boards, vision boards, focus boards, vision board,
Powered by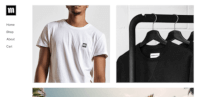 Create your own unique website with customizable templates.